The popularity of print on demand has grown dramatically over the last decade. Thousands of small businesses and individuals use it to get their name out into the world. If you are about to start your print on demand business but do not know what platform you should go for, continue reading this blog. 
Here are 10+ Best Print On Demand Platforms that have popped up in recent years. These should assist you to narrow down your search, as well as help you choose which one will be best for your needs and budget. Dive in now! 
1. What Are Print On Demand Platforms?
In a nutshell, these print on demand platforms are all third-party sites that allow you to outsource your printing and fulfilling process to them. When you use print-on-demand services, instead of printing thousands of products at once, you will instead only print and ship them when an order is placed.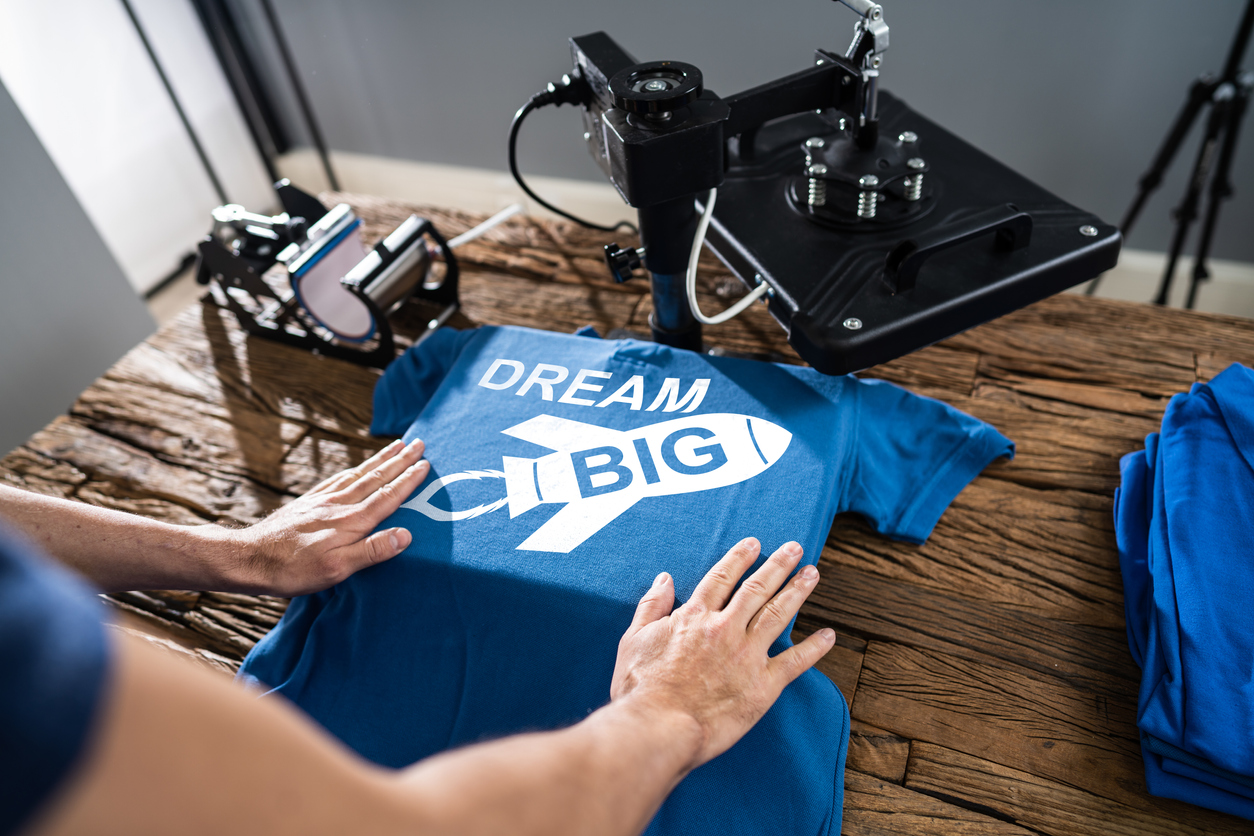 This helps both reduce your cost per product sold and cuts down on waste that comes with traditional selling. It's why more and more companies are turning to POD for their product needs. Of course, many different companies are offering different types of services depending on what you need. 
2. How To Choose The Best Print On Demand Platforms? 
In this part, we will provide you some information about the key features of print on demand platforms that you need to evaluate.
2.1 Product range and pricing model 
Evaluate each print on demand platform's product range and pricing structures. Check out what additional services they offer (like design templates and distribution services) and find out if there are any setup fees or hidden costs (these may not be included in your quoted price).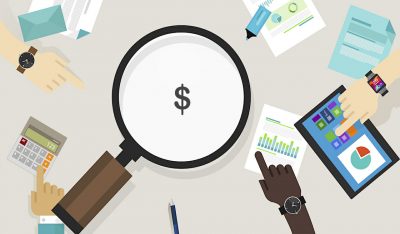 2.2 Print on demand Quality 
The production quality should be top-notch. It's no secret that some print on demand platforms have better quality than others. You should check out their quality by looking at existing work done by that company, or ordering a sample piece. Poorly designed images, low-quality paper stock, and unprofessional formatting are all warning signs of a poor product.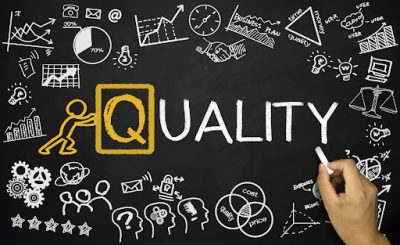 2.3 POD Customer service 
A good print on demand platform will provide you with a quality product. However, there is more to printing than just printing. After you've created your project and uploaded it, you need to make sure that it is of good quality. A good POD provider will offer the highest customer service, which that all problems can be fixed as quickly as possible.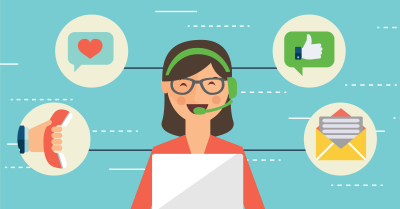 Look for a site that has a live chat feature or an email address where customers can reach out if they have any problems. It will keep the problems small and solve them before they cause larger issues down the line. It also allows you to speak with a real person in case there are any questions about pricing or other policies related to using their services.
2.4 Print on demand Scalability 
Before you can start printing anything, you need to know if your choice of platform is scalable. You don't want to pick one that can only handle one item at a time. Don't be fooled by how some companies have cheap prices. Be sure to double-check exactly what they are doing for those prices and find out how fast they can complete each step of your order. Ask them directly:
How many orders do you currently process per day? 

How many items do you produce in an hour? 

Do you have a queue or is it first come first serve? 

What is your daily order limit per person?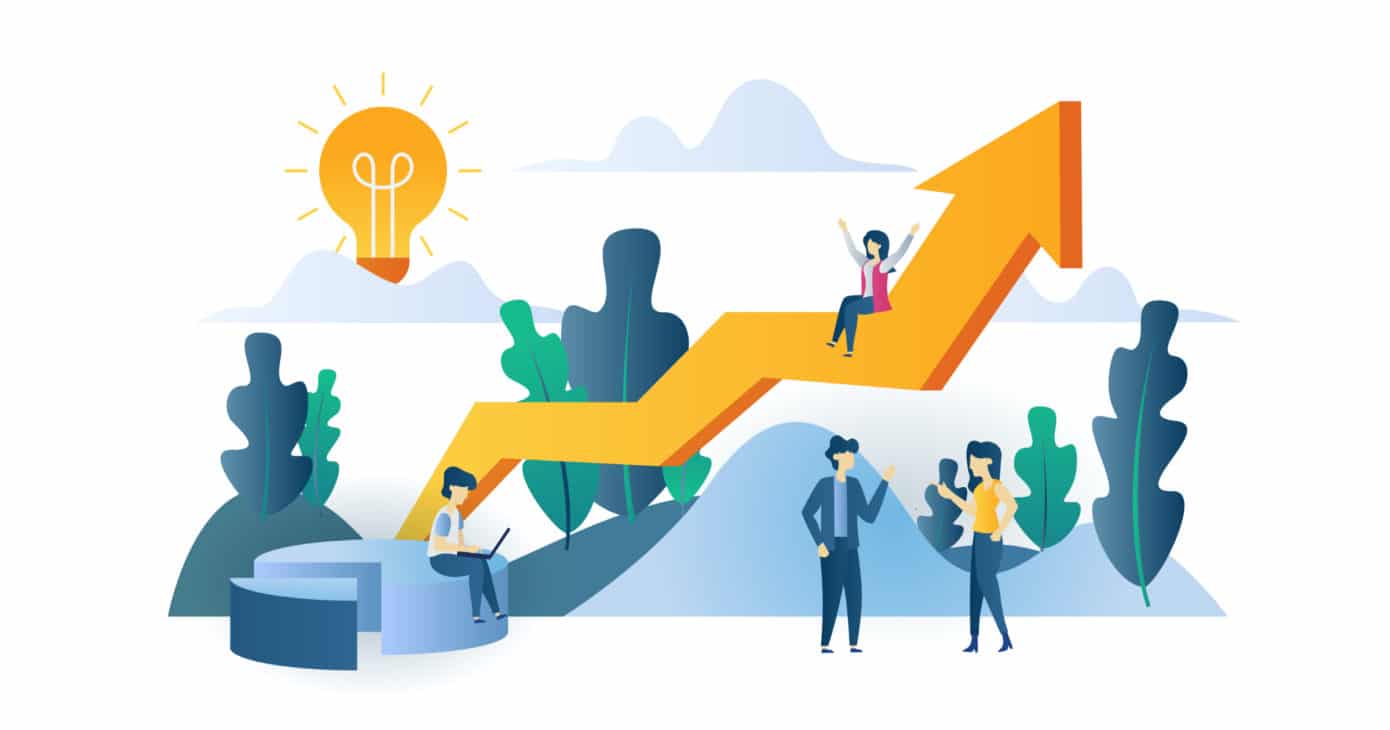 If they sound evasive or unsure, move on and continue your search.
2.5 Social proof and reputation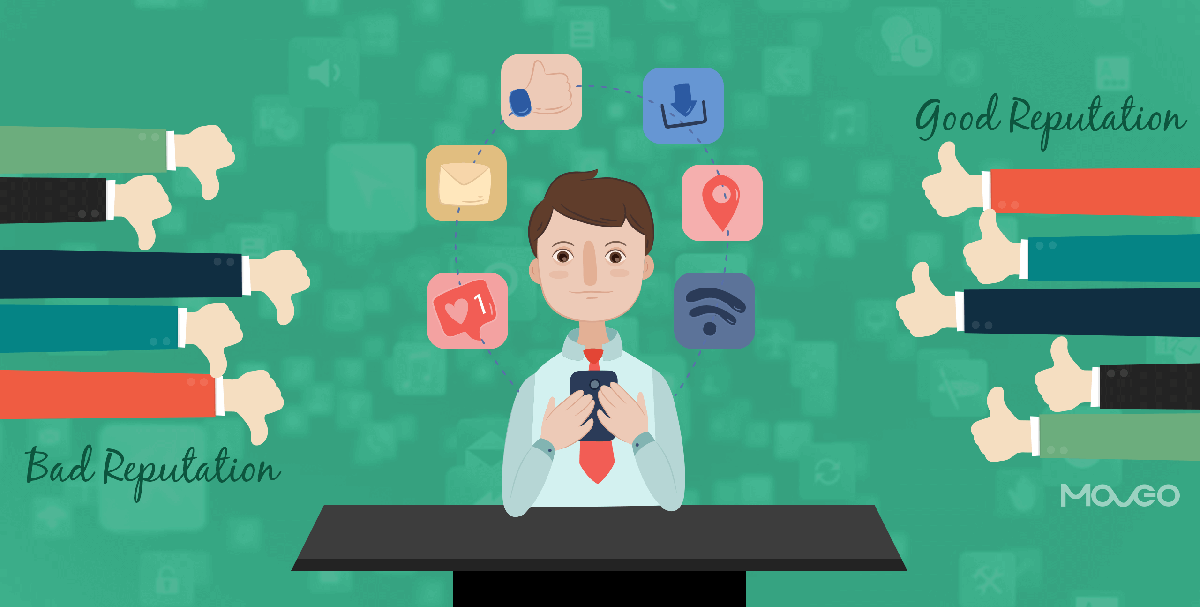 There are several characteristics of a reputable print on demand site. Conduct these following steps to find out: 
Check their catalog: A large selection of quality products means that they have a lot of experience in printing for customers and know what works and what doesn't.

Take a look at their website and catalog design. This is an area where you can be sure that they will create your product correctly if you choose them!

Find out how long they have been in business.

Read reviews on the Internet (Yelp, Trustpilot, etc) and see what other people are saying about them. 
2.6 Transparency 
Transparency is another factor to consider when choosing a POD site. Not all print on demand platforms are created equal, so be sure to research yours thoroughly before making any big decisions. Take a look at some of their policies and see what you find.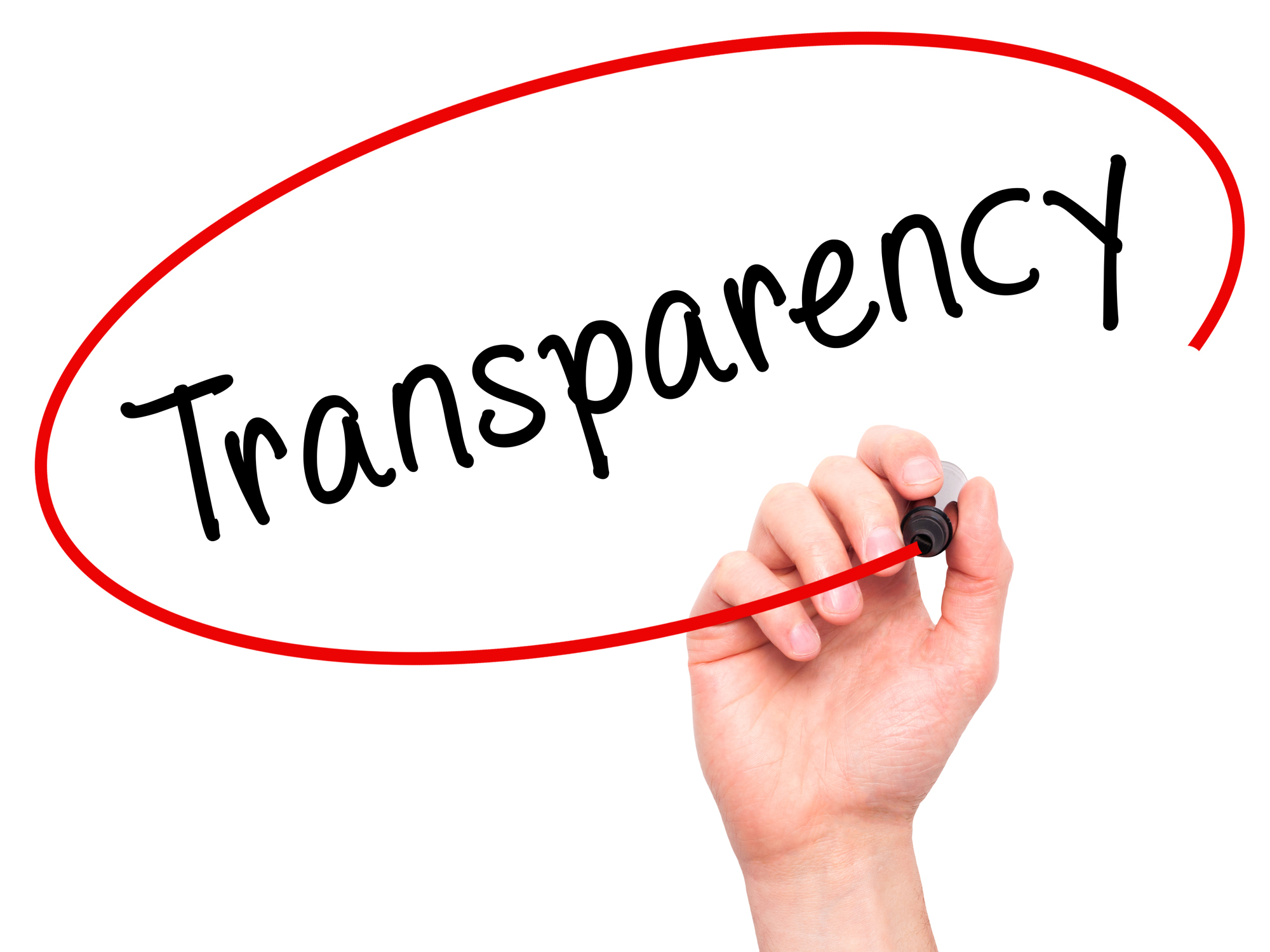 Transparency is also important when it comes to printing costs. Ask for an estimate so you have realistic expectations going in. Once you get your estimate, check if there are any additional costs associated with each of your chosen items such as setup fees or shipping charges.
2.7 Delivery options 
Many print on demand platforms provide free or cheap shipping, but others have higher shipping costs in exchange for faster delivery. If you are doing a run of items that will be given away as part of a promotion or fundraising effort, for example, getting it out quickly might be more important than saving money.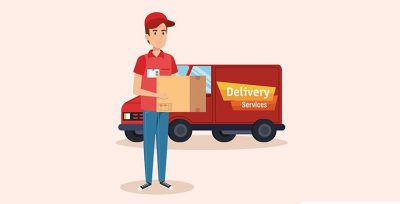 You should find out if they offer different options with varying delivery times before choosing one. It may even be worth your while to order several different samples from multiple providers so you can compare them and choose the one that works best for your situation. 
3. List 10+ Best Print On Demand Platforms 
Here is the list of top print on demand platforms that you should put into consideration. 
3.1 Printful – Popular Print on demand Platform
Founded in 2013, Printiful is one of the best print on demand platforms, which offers a variety of products including phone cases, posters, apparel, and more. With Printiful, you simply just need to upload your files and let them take care of all fulfillment and shipping needs. They'll even source your designs if needed.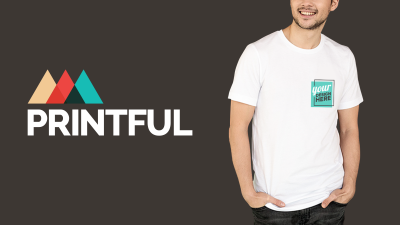 Like many POD services, there are two versions of Printful: basic and premium (the latter costing $39/month). The basic plan gives you access to a wide range of marketing tools including sales analytics. Pricing varies based on what type of product you're creating and whether or not you want professionally photographed product images taken by Printful's in-house staff.
3.2 Printify
Based in California, Printify has been growing by leaps and bounds. If you're just getting started in POD or eCommerce, then you should definitely give Printify a shot. Unlike other print on demand platforms, Printify doesn't outsource its manufacturing. Instead, it relies on local manufacturers in America and Europe to get custom orders out as quickly as possible.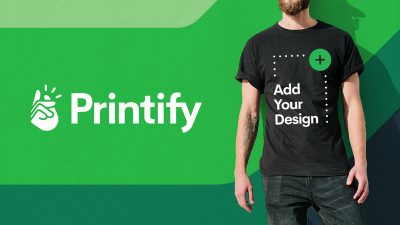 You will also love that there are no minimum order requirements or setup fees, so you can make a few items without breaking your budget. Furthermore, they have got a ton of free social media tools on their site that will help get your product noticed on places like Facebook, Twitter, Instagram, etc.
3.3 Customcat
Customcat is a US company that provides a wide range of services to help businesses create and market their products in one place, including design templates, industry-leading inventory management, and shipping options. It was launched in 2011, and so far they've printed over 50 million items for customers from more than 100 countries.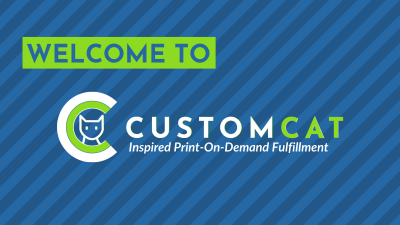 Their website offers an innovative tool that creates mockups based on your design – you can choose to see them in color or grayscale. The downside is that it isn't free. Customcat offers two premium plans: Basic (free) and Pro ($29/month). Both plans let you print unlimited items under 5 x 7. For larger products, you will have to pay extra.
3.4 Dreamship
In the list of print on demand platforms, Dreamship is worth mentioning. It is an eCommerce solution based in San Francisco, focusing on print on demand products. Their web application with an easy drag and drop builder is incredibly useful when it comes to creating professional designs. They also have discounts available if you want to order a large number of items at once.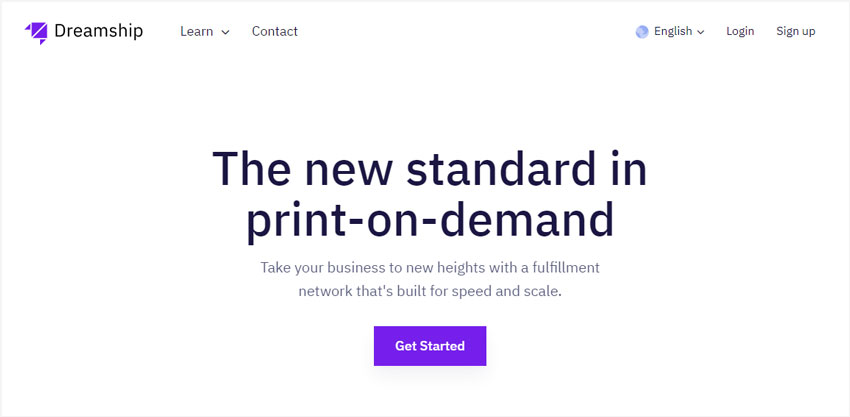 You never have to worry about restocking or managing inventory. With Dreamship, all you do is focus on selling great designs. In addition, Dreamship has rave reviews online from many users, giving you peace of mind when choosing them as a partner. 
3.5 Merchize 
Merchize offers several pre-made templates that make it easier to create a product page without needing to code HTML or use Photoshop. If you do want something custom designed, Merchize has a fair price point and some pretty talented freelancers on their platform. The big benefit of using Merchize is that it takes care of all fulfillment needs. This removes a huge burden off your shoulders and helps you focus more on design work and running your online store.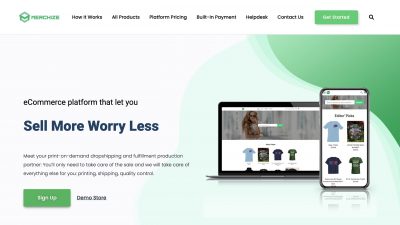 Merchize comes with three distinctive pricing plans, Gold, Platinum, and Diamond, priced $29, $79, and $229 respectively. The more you pay, the better features and functions you will get. 
3.6 Teelaunch
Launched in 2013, Teelaunch is one of the most well-known print on demand platforms available today. It is very easy to use, and its customer service is top-notch. This is perfect for businesses who need fast turnarounds or are just starting as they'll be able to save money from not having to buy expensive equipment.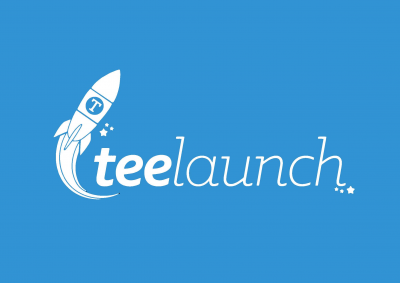 Without a doubt, Teelaunch offers some of the best options for customization. Teelaunch is also one of our top picks because it boasts a unique pricing structure. The minimum order quantity to print is 10 items. However, instead of paying per item as you would with other companies, you are charged on a percentage basis: 0.5% on your first $100 in sales, and then 2% thereafter.
3.7 Shopbase
If you're looking for some best print on demand platforms, Shopbase is worth taking a look at.  Shopbase is a SaaS platform designed for small businesses to get online quickly and easily. The platform can be used to sell across many channels. It is not tied into one sales channel or marketplace. This means you can sell through Amazon, eBay, Etsy, your own website, and more.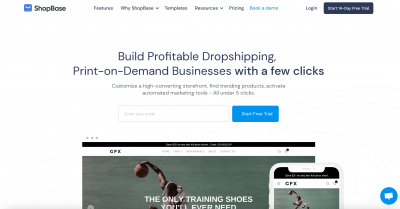 Shopbase has an intuitive design and includes additional features like reward programs. Their customer service is also on point! Overall, Shopbase is one of the best in terms of what they offer and what they have to offer in terms of customizability.
3.8 Sunfrog
Back in 2011, Sunfrog began as a small print on demand shop but has since grown to become one of the top choices for high-quality products. Many large retailers sell their products through Sunfrog's online platform, making it even easier for creators to get in on their actions.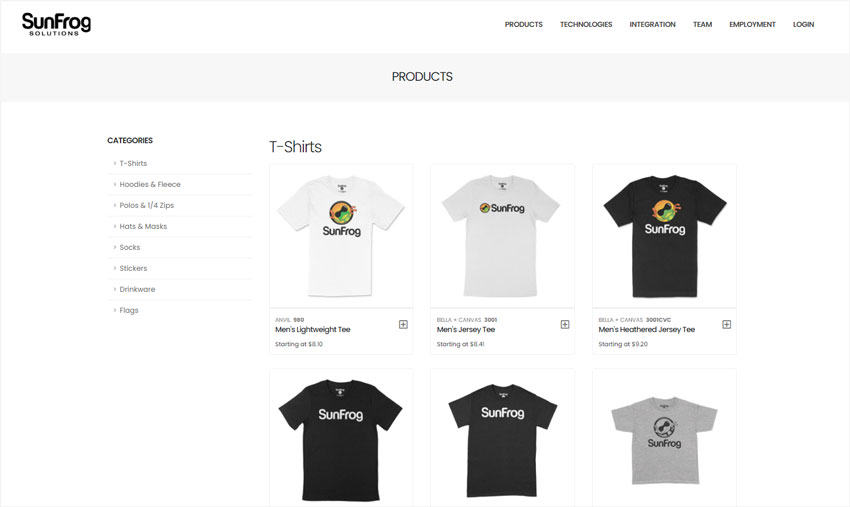 To make things even more attractive, they offer free worldwide shipping and great printing options. It doesn't matter if you're just starting or are an established brand, if you need some high-quality items to sell or give away, then Sunfrog is a great way to go.
3.9 JetPrint
When it comes to print on demand, JetPrint offers a price to quality ratio that is unmatched. The affordable pricing provides you with a product that looks like it was mass-produced without paying for expensive and time-consuming manufacturing processes.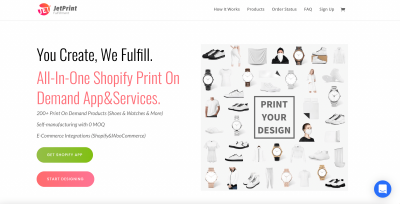 In addition, JetPrint doesn't offer just a one-off service. It makes sure customers can grow their business by offering various sales and marketing tools. From custom catalogs, shopping cart integration to business intelligence services, JetPrint is an all-inclusive POD solution. It even offers order tracking software so you can monitor your inventory in real-time as well as track your orders and create reports.
3.10 AOP
AOP is the last one on our list of print on demand platforms. It is a new and growing print on demand company that has a great one-year refund policy. As for pricing, they don't offer an introductory discount but their prices are reasonable and work great for small businesses on a budget. Moreover, the best part about all of their products is that they only take 1 to 3 days for production so you don't have to wait long to receive your order.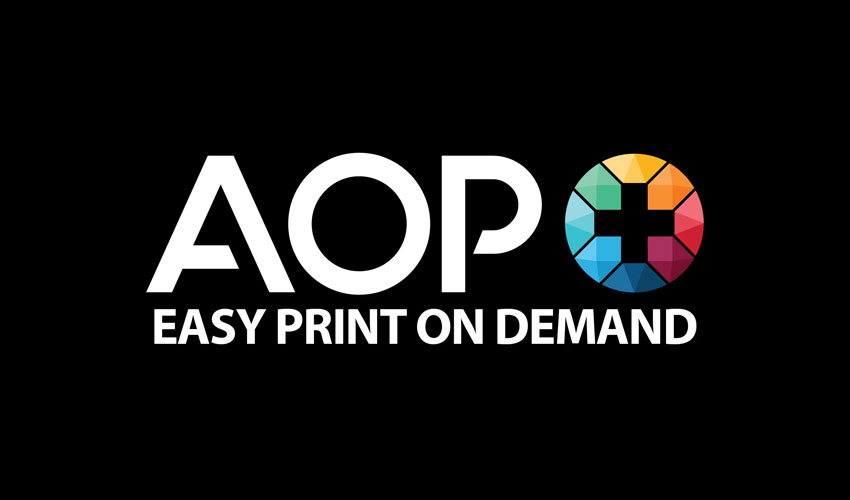 4. Wrapping Up 
There is various print on demand platforms available on the market for online merchants to choose from. Before making a final decision, you should understand that each platform on this list has something different to offer. Therefore it totally depends on your business's needs and situations. We hope you have found one suitable platform to start your venture!