This documentation will guide the detail way to Fulfill Print on demand order on Podorder – Print on Demand Tool for Management
Podorder tool helps to fulfill Print on demand order directly on the hub. It 's possible to map with any fulfillment providers, easily change order to other fulfillment provider without interruption.
1. Map Print on Demand Order with fulfillment provider
Firstly, you have to integrate Podorder with your fulfillment provider and your Ecommerce stores. When new order comes, Podorder tool will automatically sync order information to the hub, you can map order with suitable fulfillment providers.
Detail the steps to fulfill Print on Demand Order on Podorder hub:
Dashboard > Orders
Choose order you want to fulfill and Edit order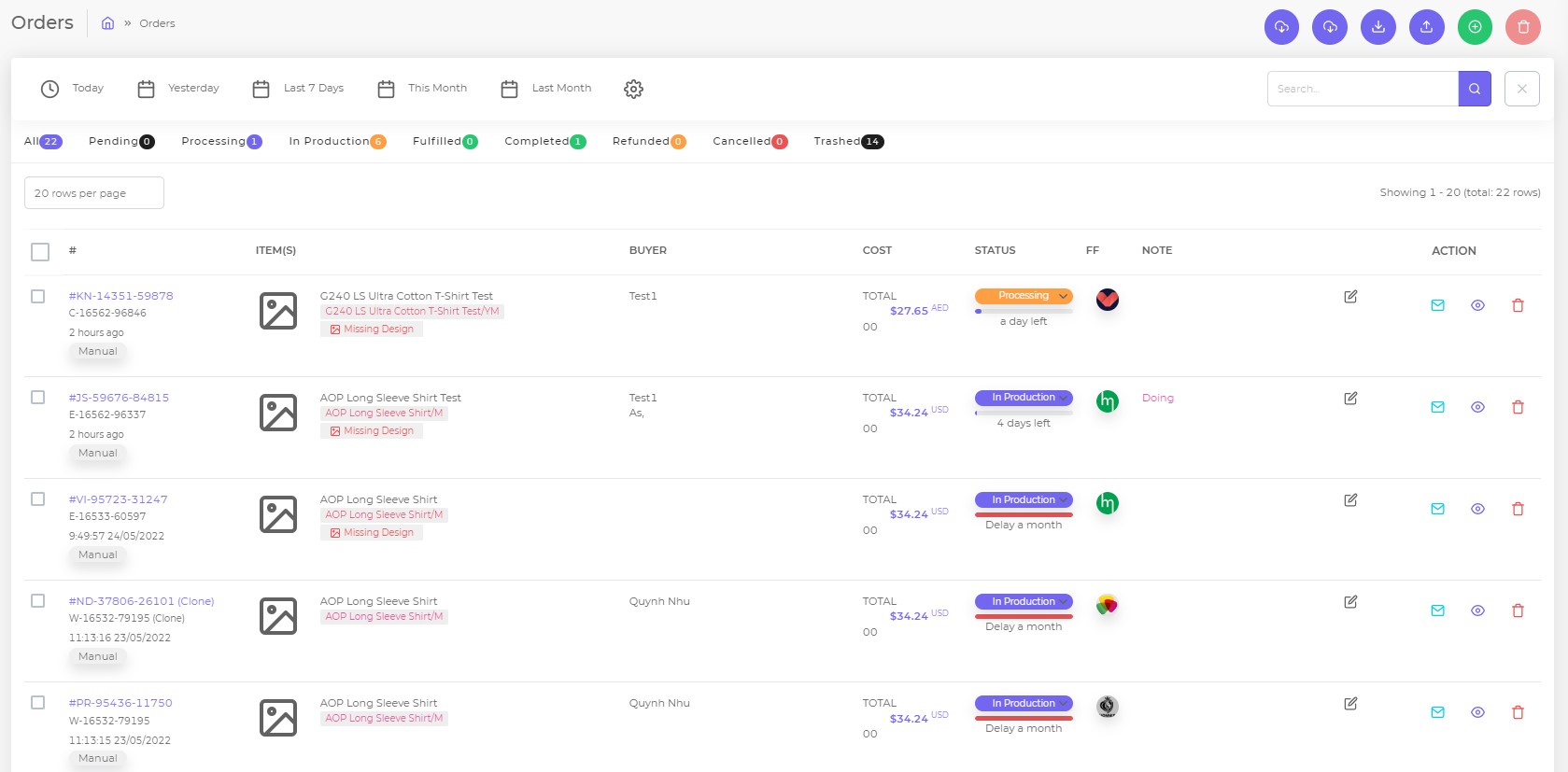 Edit Order: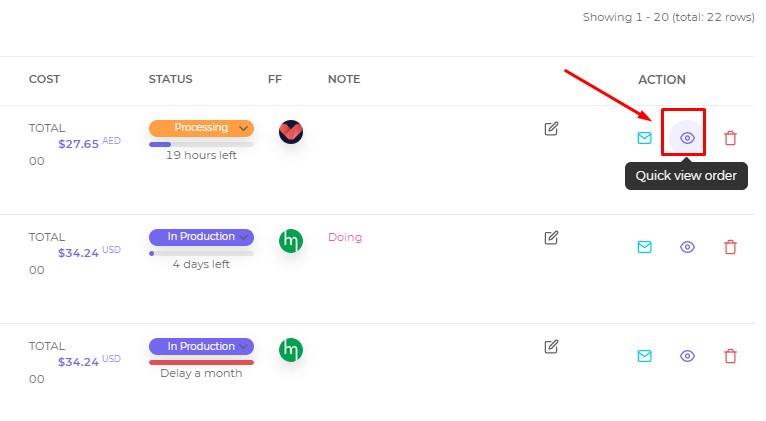 Fulfill Print on Demand Order: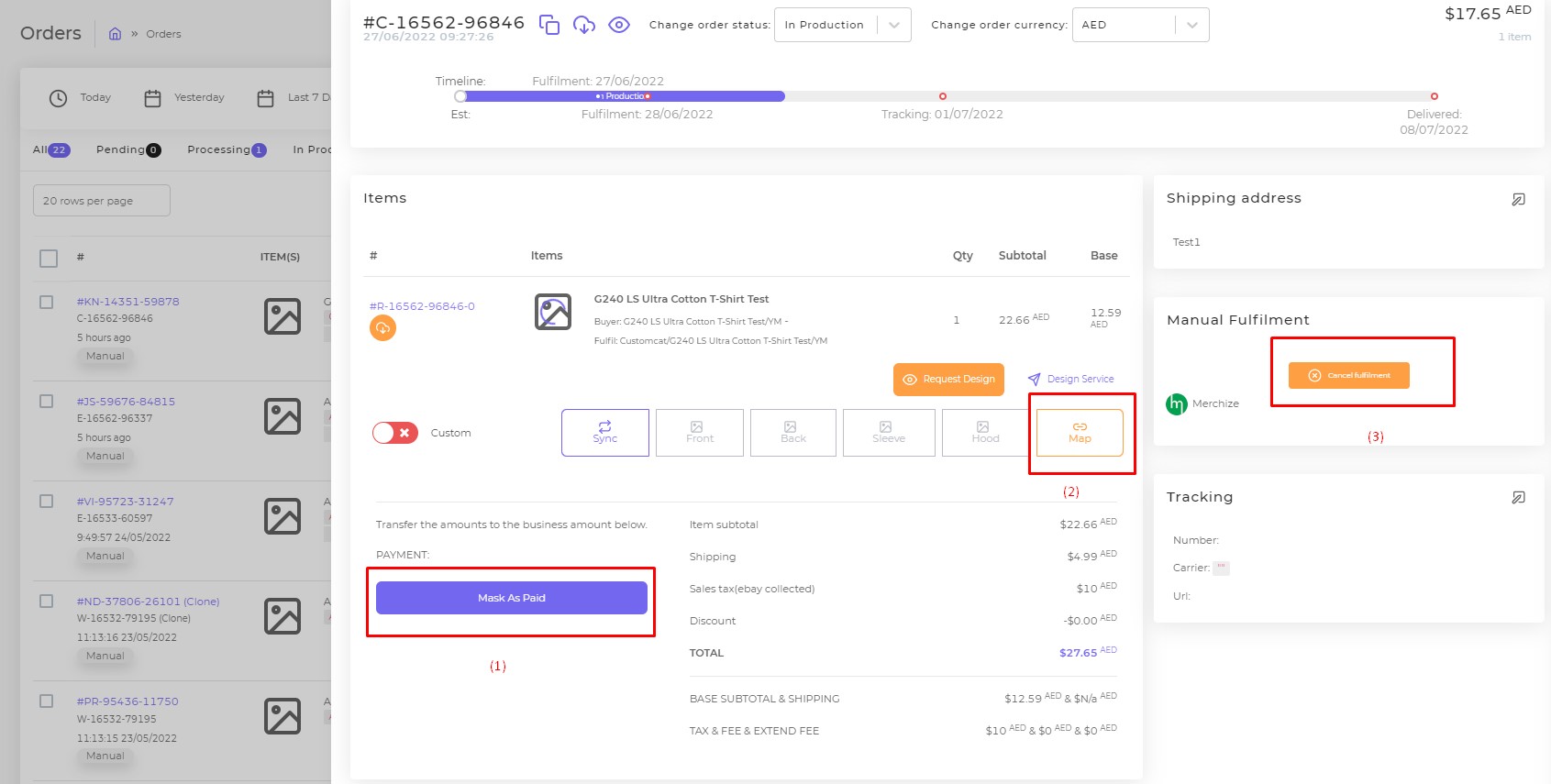 (1) Mark as Paid: Mark for your paid order fulfillment
(2) Map order with product type: You can change order attribute before printing
(3) Manual Fulfillment:
If you want to map order with the original fulfillment provider, you can click on the fulfillment provider logo. To change other fulfillment provider with the same product type, you can choose another fulfillment provider and "Save"
Note: Before fulfilling order with new provider fulfillment, you have to cancel order fulfillment at fulfillment provider website system first and on Podorder hub. Then choose new provider fulfillment on Podorder.
After that, you can map order with new fulfillment provider. In this case, sometimes, order tracking ID can not be automatically synced to the Podorder hub system. You can update order tracking ID ( into order detail information on Podorder) as soon as the order has been on delivery.
Private note: Custom note for customer
Billing address: Fill order address
Mark as Paid: Payment for order fulfillment (You have to pay on fulfillment website then add payment information here)
Watch video: How to Fulfill Print on Demand Order with Podorder system
This is the end of tutorial How to Fulfill Print on Demand Order with Podorder Print on Demand tool software management. Hope that helps you well.
Download Podorder here