Boost print on demand product sales on new year's day – this is one of the most frequent search that many entrepreneurs have considered at the time being. Although tough years have passed by due to the pandemic, New Year is still an occasion for businesses to launch effective marketing campaigns and enhance their annual revenues.
Running out of ideas to entice customers? Or looking for more references to boost print-on-demand product sales on New Year's day? This article is for you.
1. When is New Year?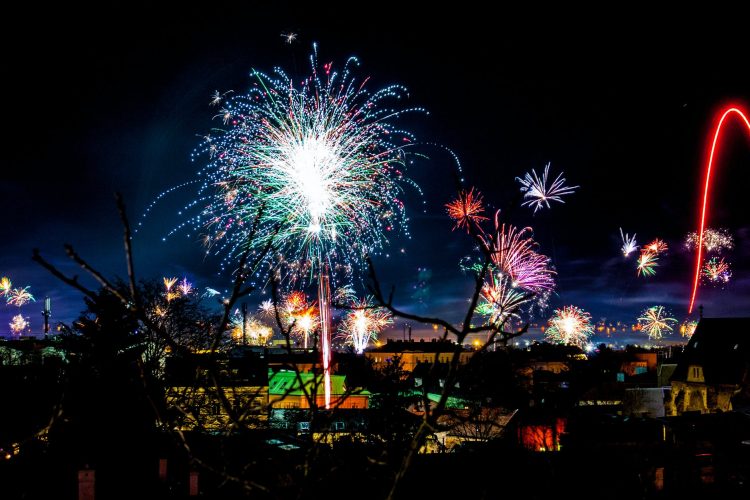 According to Time and Date, New Year's Day falls on January 1 and marks the start of a new year based on the Gregorian calendar. However, for marketers, it is a profitably meaningful season since before New Year's Day is Christmas, Black Friday, and Cyber Monday – a suitable period of holiday times to kick off your marketing campaigns and boost product sales.
Below are the reasons why Print On Demand business should seize this opportunity to approach more customers:
2. Why Boost Print On Demand Products Sales On New Year's Day?
2.1 Increased shopping demand
New Year's Day is a family reunion occasion when people will buy festive products for their family members, friends and lover. This traditional habit gives businesses a chance to review their previous data on Christmas and Black November, thus helping adjust their marketing campaigns and upgrade products that suit customer interest during the New Year holiday.

2.2 Low investment in holidays
One special reason to boost Print On Demand product sales on New Year's day is that it is low-cost in the production stage. Usually, businesses will struggle with balancing their budget to spend effectively on holiday marketing campaigns. However, the Print On Demand service allows you to print your designs only when receiving an order. Therefore, inventory and expensive techniques are no longer a burden for people launching this business. They can save their budget for other aspects of the New Year's Day campaigns.
2.3 Test and customize your designs any moment
Print On Demand business is different from other markets as you do not have to produce a large amount of merchandise and leave them in storage. Moreover, print-on-demand customers would prefer something personalized. For some online businesses, it would be troublesome as their merch is already introduced in the marketplace, so they cannot review or edit their products to be customer-centric anymore.
2.4 Chance to build trust in customers.
From November to January annually is a befitting holiday for print-on-demand businesses to "make friends" with their potential audiences. As people have a long holiday to enjoy themselves, they might spend time scrolling through social media and looking for some new-year products to fulfill their demands. Grasp this opportunity to raise awareness for your business brand and build relationships with more customers.
2.5 A highly competitive occasion to boost creativity.
We have been discussing how to approach customers the whole time and forgot about us – the marketers! On some special holidays like New Year, there will be not only you but also other competitors who want to boost their product sales. However, do not negatively think that you will get no chances to enhance your turnovers, since launching a print-on-demand business benefits you by unleashing your creativity on your designs and testing brand-new marketing ideas. It is time to show the world your "secret weapons"!
2.6 Various product types to print!
Last but not least, t-shirts, hoodies, canvas, phone cases, leggings, and so much more, are merchandise that you can freely choose when starting a print-on-demand business. Especially on New Year's day, your merch can be even more versatile and not be limited to some items only sold on New Year.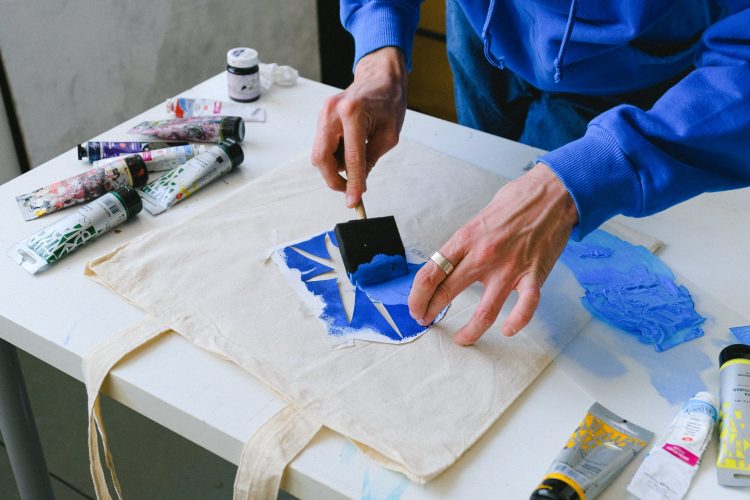 Check out some suggestions below and choose your niches!
3. Top print-on-demand niches to sell on New Year
3.1 Clothes
"New Year, New Me" would be the most suitable slogan for everyone on the first day of new year. To prepare for a new change, people will shop for print-on-demand products that best describe themselves, or even order on print-on-demand websites to have their clothes designed based on their interests.
You can consider designing T-shirts – which will never be out-of-date, hoodies and sweaters – decent for winter holidays like Christmas and New Year, or trying some traditional costumes in the Asia area – innovative Ao Dai, for example.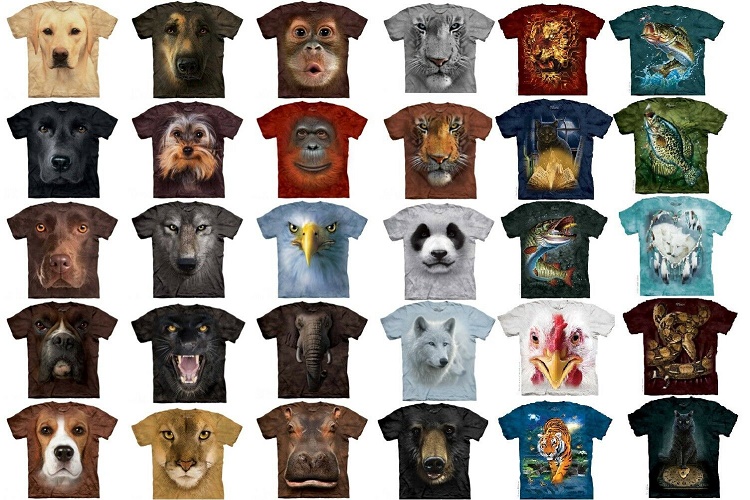 3.2 Paper Decorations
Besides having something new for yourself, you must also "turn a new leaf" for your home place during New Year. It is time for print-on-demand businesses to promote various home decor product types to the target audience.
Put yourself in the customer's experience when decorating their home. What are the things that first come to your mind? Is that a canvas, a poster, a wall calendar that has your family moments on it, or New-year stickers to make your home place more lively?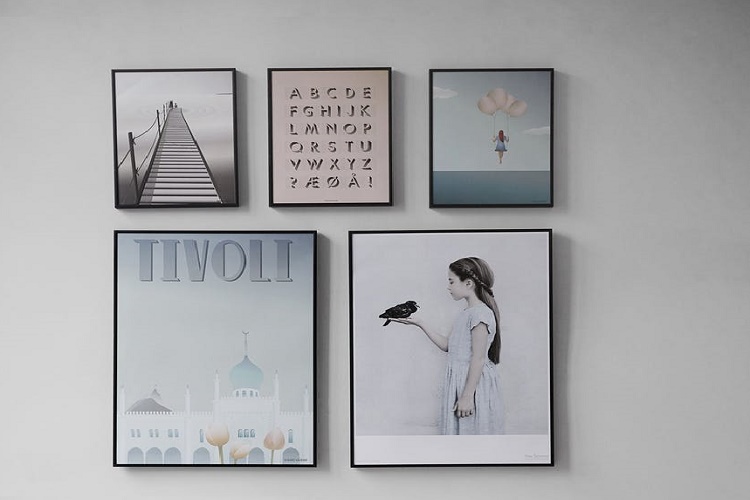 3.3 Jewelry and Accessories
Personalized necklaces or couple bracelets are jewelry items to consider when promoting print-on-demand niches during New Year's days. There are many reasons people choose customized jewelry during holidays.
For instance, a ring engraved on one's wedding anniversary. Moreover, when it comes to print-on-demand accessories, it can be a one-of-a-kind bag for some fashionista on New Year's day, or more simply, a watch with one's name on it as a New-year gift.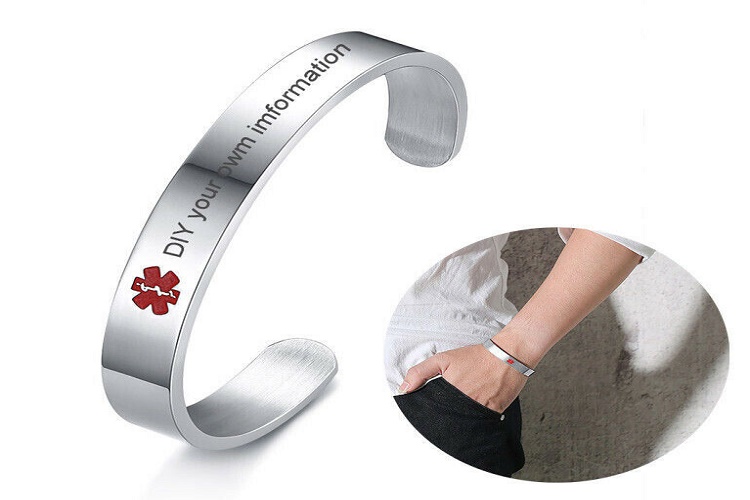 3.4 Home and Lifestyle Niches
Long holidays like New Year and Christmas will attract more people to buy products necessary for their homing lifestyles. In terms of health and fitness, print-on-demand businesses can consider gym clothes like leggings and swimsuits.
Furthermore, people who love something new for New Year can also want a cozy blanket, oven gloves for their baking habit, or personalized face masks to be unique when going outside on New Year's Day.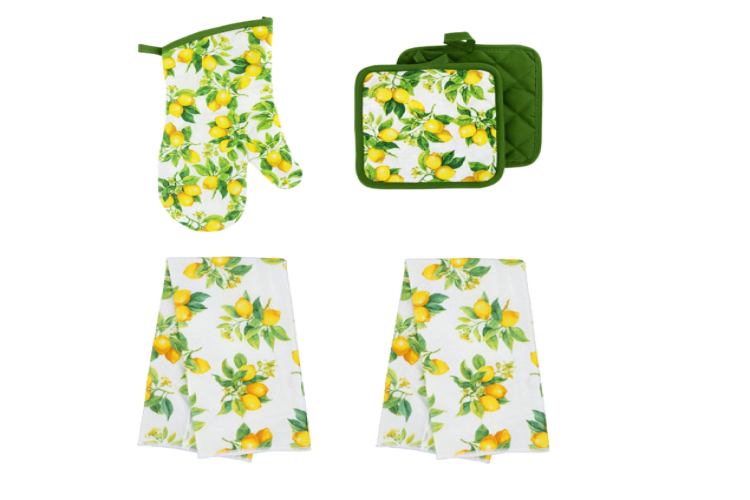 List everything down because home and lifestyle niches are on-trend for every print-on-demand business during the quarantine.
4. 7 Ways To Boost Print On Demand Products Sales On New Year's Day
Now that you have a big picture of the print-on-demand industry, the reasons why you should invest in it and some product types to consider on New Year's Day. The only thing we lack is methods – how can we launch a successful print-on-demand business and boost annual turnovers during this holiday?
Keep reading this article to collect some marketing tips that might inspire you to kick off your print-on-demand business.
4.1 Re-analyze your previous data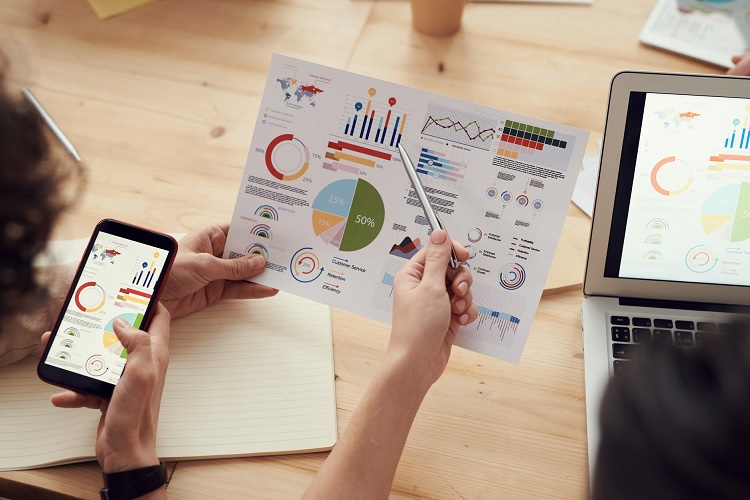 Before New Year's Day is a series of holidays: Christmas, Black Friday, Cyber Monday, Halloween, to name a few, and you sure have launched some marketing campaigns during these occasions. It is time for you to look back on your mistakes in every aspect. You can start with collecting previous customer's feedback, adjusting your business tactics, or consider increasing the number of employees, etc.
Imagine your Christmas sales drop because you are not concerned about your consumer's experience, or your print-on-demand designs are not aesthetic and trendy during that time, then your next step is to correct those mistakes, create some backup plans and ensure your business can handle demand increases.
4.2 Create wholesome and relatable content
Connect with your target audience by interacting with them through your fan page, posting New Year's best wishes for customers, and launching products with meaningful new-year messages. This business strategy allows you to remove the barrier between sellers and consumers, thus targeting the right people and capturing your audience's emotions.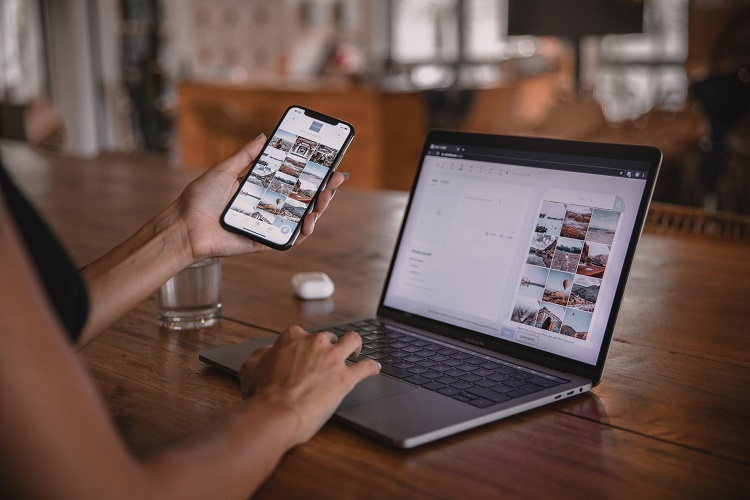 To be more precise, New Year is the beginning of fortune, happiness, and a day for people to reunite with their family. Take Singtel – a telecommunications company, with their short film on 2019 New Year named "From Ma, With Love" as an inspiring example. This marketing idea is to build relationships with their audience through a video that provokes the happiness of people when celebrating New Year with their family members. For print-on-demand businesses, you can acquire this tactic by creating content that addresses the craving of those who are far from their loved ones, then promote your merchandise based on this message.
4.3 Utilize Social Media To Run Ads Campaigns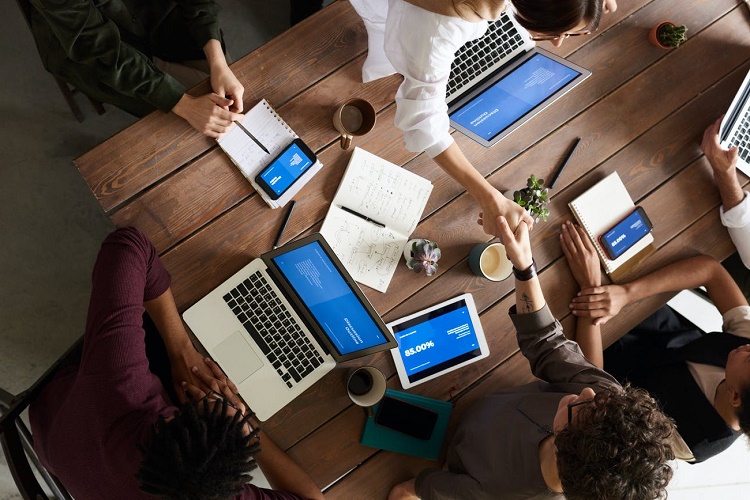 Facebook, Instagram, Google, … These social media with over a billion users worldwide always open a pathway for you to approach more audience. Specifically, you can introduce your products not only by new posts, but also via Instagram stories and Facebook watches (if you decide to launch your merch by a video), and so much more.
A must-have tactic if you want to boost sales on New Year's Day is to run ads on social media. We recommend using GoogleTrends to analyze the most popular trends that people are following. Once identifying what your target audience wants, put yourself in your customer's experience to guess what are the main keywords that customers will type when searching for the things they want. It can be:
Best New Year Gifts for family
Popular home and lifestyle products for New Year
New Year Sales and Coupons 2022
…
4.4 Launch New Merch
After analyzing the current trends that customers are searching for, you may want to apply those trends to your design to entice your target audience. Holidays are suitable times to introduce your merchandise to the world. When it comes to print-on-demand businesses, they can save their budget for other marketing campaigns but still launch new products, as they only print their merchandise when receiving an order.
Consider New-Year-themed products on this holiday. It can be a brand-new merch, or an old item but new design. An illustration of this tactic is the Chinese New Year Collection of NIKE in 2021. Before introducing a new design, point out your potential customers and engage with them. If NIKE's target audience is shoes and sport gear lovers, what are yours?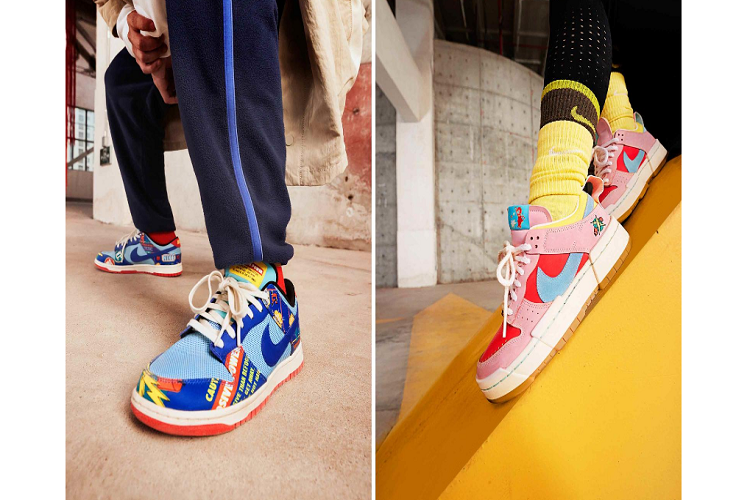 4.5 Offer Special Discounts And Coupons
If you want to quickly boost Print On Demand product sales on New year's day, the best way is to offer your customers some incentives when they purchase your products.
Consider offering discounts up to 70% to attract more consumers. It will work better if you alert the audience about your limited-time sales, like Only 3 hours left to have a 50% voucher, for example. Remember to apply different discounts and coupons to encourage customers to scroll your website for more products.
What's more, people love getting things for free, so try to offer some freebies attached to some of your products: it can be free shipping or gift cards. However, remember to launch free products that can be valuable to the customers and profitable to your business.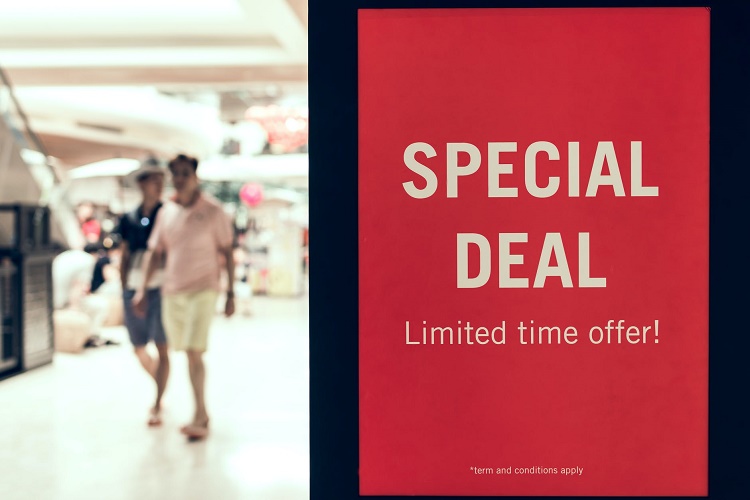 4.6 Email Marketing To Target Audience
Although many people think that email marketing can cause frustration to customers when dealing with junk mail, automatic weekly newsletters can help strengthen your relationships with your target audience.
In case your customers rarely check your social media and website, you can raise awareness about your brand by sending relevant information as well as special offers only for loyal customers via email.
A small tip for you is do not be formal in emailing the customers. People always want something cheerful and comfortable, so try to create that atmosphere and make friends with your target audience. As a result, you can increase your click rates and the attention of the right people, thus helping limit your target audience circle.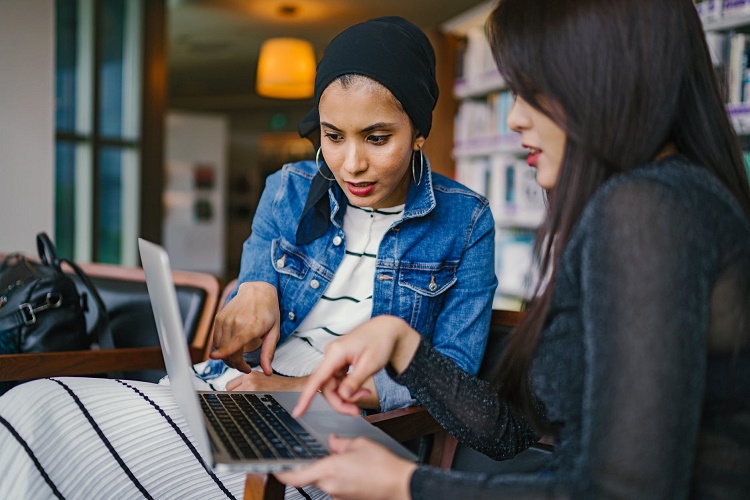 4.7 Customize Your New Year Gift Packaging
The design and packaging of one business can resemble their brand's style and popularity, so another tactic to enhance your sales is to pay more attention to your packaging process.
On New Year's day, your packaging should be New-year related and festive so that people will feel more excited about your products. The more carefully and high-quality when you wrap your products, the more trust you can gain from customers since they are aware that you notice their feelings when the holiday comes, and they can give you positive feedback for the next time.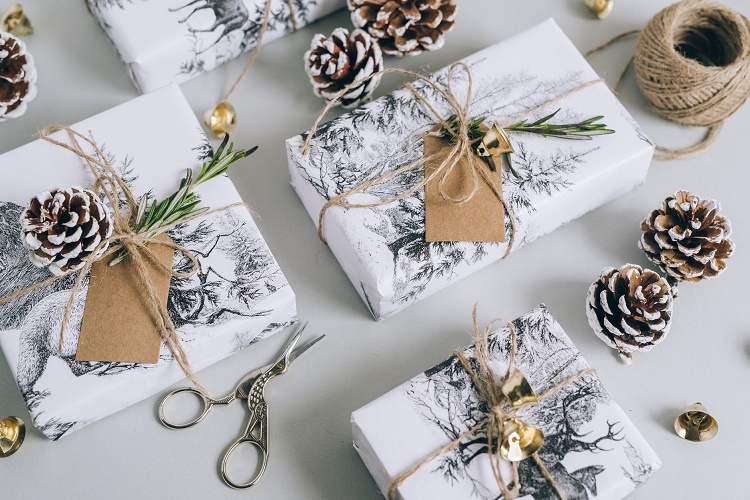 In the end
Only you decide the success of a business. Our best advice to boost print on demand product sales on New Year's day is to follow the current trend and empathize with your target audience. And remember, there are many holidays after New Year's Eve, so make sure to set long-term and realistic goals to enhance your revenues on those occasions!