Once finishing a marketing campaign, the first thing to do is to evaluate the efficiency of that event, and how to measure it? Marketing ROI (return on investment) is the answer, a perfect measurement for the performance of brands' marketing efforts. This article will provide 10+ ways to boost marketing ROI, for marketers to find out the best option to apply in their business.
1. What is ROI
1.1 Definition
According to Investopedia, ROI (Return on investment) is a measure utilized to calculate and evaluate the effectiveness and efficiency of an amount of investment, in other words, people use ROI in order to measure exactly the amount of return on an investment, relative to the investments' cost.
Regarding marketing, marketers often use ROI as a tool to describe and calculate the profitability, and revenue growth of the organizations after a marketing campaign. By evaluating the return on marketing investment, business owners can see the contribution of their marketing effort to the overall performance of the organization holistically, and therefore, justify spending and budget allocation for upcoming events and campaigns.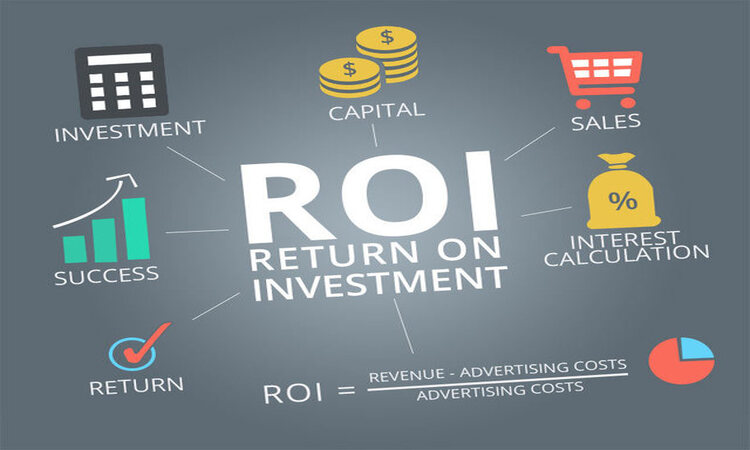 So why does marketing ROI play such an important role in any marketing initiatives? Why need to calculate it?
1.2 Why need to calculate ROI marketing
First and foremost, through the result of marketing ROI, marketers can identify the most effective marketing strategy. There is no need to pour a large amount of money to test on campaigns and events that are impossible to convert to actual purchase behavior. You can identify what is the most suitable and then build, plan future strategies and invest resources based on that direction to achieve the most optimal result.
Secondly, measuring your marketing ROI is considered a useful way to gain your customers' insights. The metrics you have will assist you in having a deeper understanding of your audiences' behaviors, which strategy works the best for them, what types of promotion they prefer and which channels they often visit, and then make the decision to purchase.
These two benefits you can reap from marketing ROI can make a great contribution to the optimization of budget allocation, strategic planning and executing as well as increase the rate of success.
And in order to optimize your marketing effort, make sure that your investments are worth it, you have to develop some strategies and apply some insights to boost your marketing ROI and improve your marketing performance.
Here are 10+ different ways we see as useful tips for any marketers to boost your marketing ROI.
2. 10+ ways to boost your marketing ROI
2.1 Establish campaign goals
The most essential step to boost your marketing ROI is to clarify your campaign goals. You need to understand the purpose of your marketing strategy clearly so that you can set a realistic goal but still be ambitious enough to achieve it. In that process, it is important to determine some crucial external factors that can have a significant impact on your campaign result.
A method that is commonly recommended to use is to set a SMART goal: Specific, Measurable, Achievable, Relevant and Time-bound. This strategy will assist you in defining your goal much better and measure the process much more easy to come up with a timely and effective approach to boost your marketing ROI.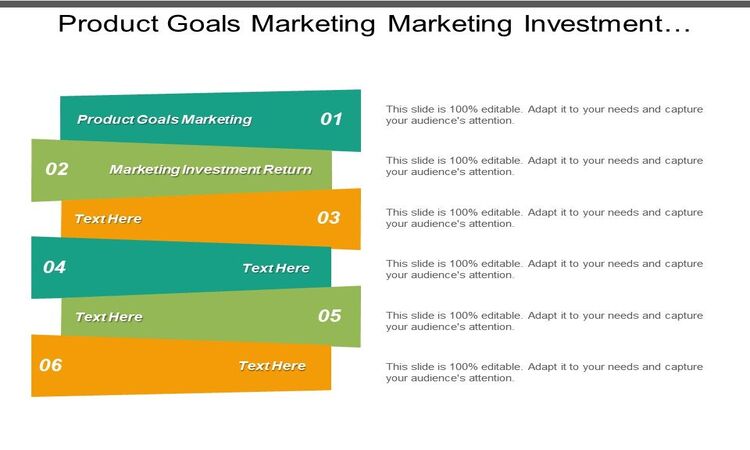 It is also important to remember that your marketing ROI is affected by many external factors such as: cost structure, your industry or market demand, etc. So, be mindful of the goal you are setting and try to be as specific as possible so that you can implement useful steps to boost your marketing ROI in the right direction.
2.2 Become Obsessed With Powerful Metrics
The second approach you should pay attention to boost marketing ROI is to take advantage of powerful analytic metrics which can indicate the most profitable element in your marketing campaign.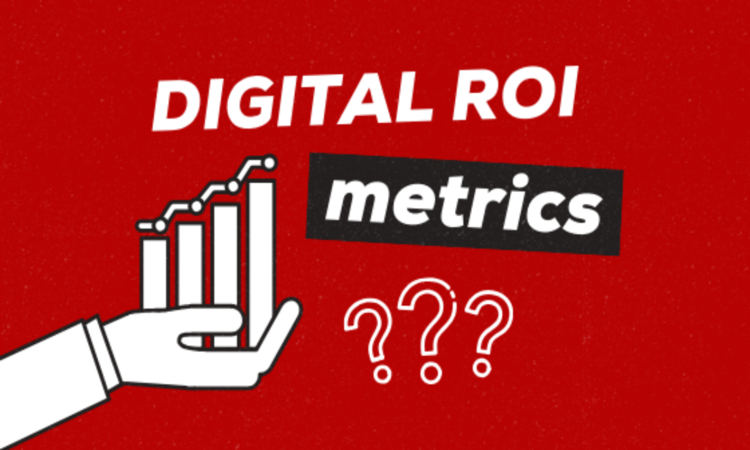 Becoming a master in Google Analytics or other analytic tools can generate a plethora of benefits for your business model, assisting you in identifying your performance in each channel, seeing a number of clicks, visits and predicting your customer's behaviors, and knowing which parts you need to strengthen and focus, which parts require improvement.
These powerful metrics will save a lot of time and resources you can have spent on seeking out key data, as well as inform you of the most crucial metrics to focus on and ultimately, boost marketing ROI as you expect.
2.3 Focus on Increasing Your Income
Many marketers opt for decreased costs and investments to boost marketing ROI, it is important to remember that taking proactive actions to increase and diversify your income also paves the wave for potential growth in the future.
By investing more resources into building up an optimal and profitable system that still ensures customers' experience, it is highly likely that you can expect a substantial increase in sales and profits after each marketing campaign.
Besides, in order to boost your marketing ROI and achieve your targets, it is recommended to carefully analyze your budget, resources, and income at each stage. This can help you better track and evaluate your performance and return at every step and make it easier for you to identify and improve the pain point to boost marketing ROI
2.4 Create content your audience wants
Another noteworthy point to boost your marketing ROI is to focus on your customers and create content related to them.
Let's put yourself in the customers' shoes to have a thorough understanding of their wants, their needs, and their behaviors. Imagine you are bombarded with thousands of marketing emails, advertisements every day. Which types of promotion will capture your attention?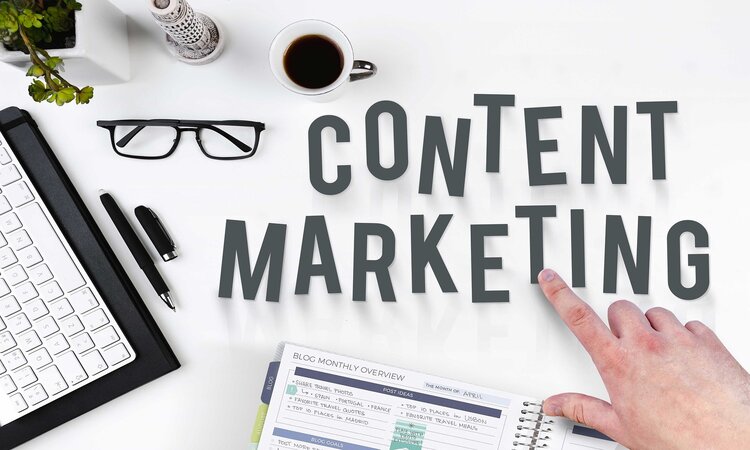 Therefore, in order to boost your marketing ROI, it is of critical importance to create and deliver real values to your customers, find out their pain points and build an invisible personal connection with them. All the contents you want to reach your customers have to be personally customized based on their characteristics and preferences and show that you stand out from your competitors.
Be user-centric, and make sure you understand your customers' profile, that is the most important thing to create valuable content and boost your marketing ROI
2.5 Use predictive analytics
In addition to that, another option that's worth investing in to boost your marketing ROI is to use predictive analytics. This tool employs machine learning and artificial intelligence to derive customers' insight from tons of raw datasets and models, which is critical to understand your customers and forecast their behaviors.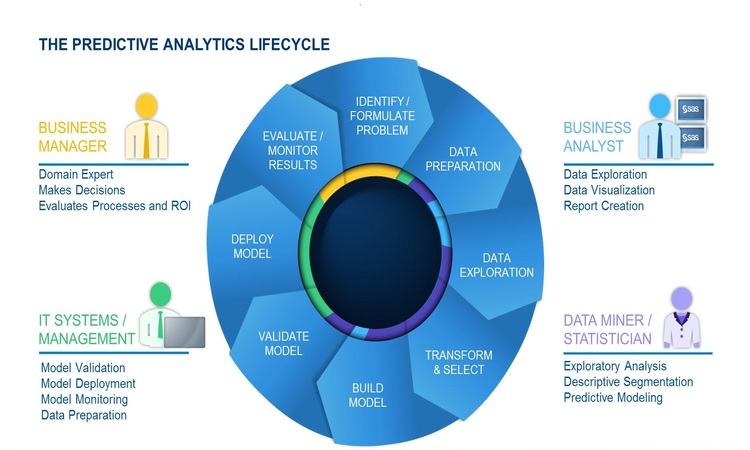 Furthermore, marketers can also utilize this tool to identify and source potential leads, which helps to figure out a customer base that is most likely to increase the conversion rate.
This will provide fundamental and relevant information about their most preferred customers' profiles and help marketers to come up with innovative, informed and efficient marketing strategies that can boost their marketing ROI much more effectively. These AI tools also play a role in identifying your audiences' tastes, and assist you in creating the most suitable and relevant content for your customers.
By allocating your marketing budget wisely and focusing on specific channels in which customers are more active, your marketing ROI will be significantly improved.
2.6 Leverage automation technology
In the age of digitalization, the utilization of automation technology to boost marketing ROI has been on the rise, which promises to yield the best results.
Automation tools can be made use of in many cases which make a great contribution to the overall performance of a marketing strategy.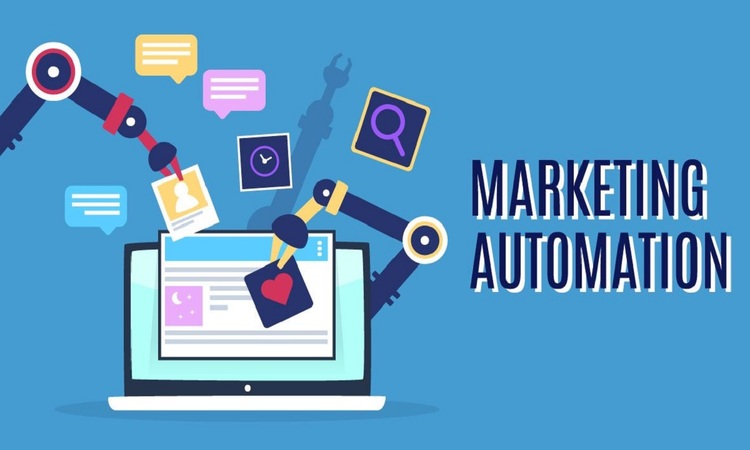 Firstly, marketers are able to track their customers' behaviors across Omni channels, and platforms, measure and unify attributions alongside both offline and online. This can give marketers a more holistic view, more specific and accurate results, giving great advantages to boost marketing ROI
Besides, marketers also can employ marketing automation tools in calculating and performing some simple, and mundane tasks to reduce expenses such as managing email lists, some operations tasks, optimizing customers' experiences, etc. This gives you the chance to focus on more complicated and creative tasks, saving a lot of time and resources.
The leverage of marketing automation technology is undeniably one of the most recommended solutions to implement to boost marketing ROI
2.7 Raise Your Prices
Raising your prices should also be considered as a method to boost marketing ROI as it can imprint your brand value propositions on customers, as well as generate sufficient capital resources for future growth.
Depending on your business model along with your product strategy, you can set a little higher price compared to your competitors, to emphasize the value that your products can deliver to your customers and consider it a way to strengthen and broaden your brand recognition. Besides, a smart pricing strategy is of utmost importance to create sustainable revenue and profit growth to invest in the next marketing campaigns.
However, be careful of your price and it is better to do market research thoroughly before actually implementing a higher price as it can potentially have a negative impact on your business.
Overall, raising your prices is still a highly recommended way to boost marketing ROI, it gives rise to other potential growth in the future.
2.8 Identify Your Core Metrics
One of the key steps before implementing your marketing strategy is to identify your core metrics, what metrics are the most critical for your business, and only after answering that question, you can build a detailed plan to boost marketing ROI.
Sales, leads and traffic are by far one of the most important metrics that you have to track, measure and evaluate them and come up with creative and innovative solutions to optimize these numbers to eventually, boost marketing ROI.
It is important to spend time diving deeper into your data, make sure you have a broad and thorough grasp of the whole picture in order to build a comprehensive plan, improve and fix exactly what needs to be improved to boost marketing ROI
2.9 Experiment & Analyze
Experience is the best teacher, so the process of experimenting and analyzing, evaluating the whole experience is the most commonly recommended way to identify the most potential and suitable strategy for your campaign and boost marketing ROI.
Let's try and test your marketing effort in different types of channels, platforms such as email marketing, SMS, social media, or digital advertisement, and finally, figure out what works best for your business model and attracts the highest number of your potential customers.
This provides the fundamental approach at the first step to identify the market and channel that you should invest in, spend your budget more smartly, in order to, after all, boost marketing ROI more easily and efficiently.
2.10 Use Video
Producing and promoting short videos on social media platforms such as Tiktok and Facebook has been an upsurge in the marketing strategy of many brands to boost marketing ROI, taking the increasing video consumption among customers.
Therefore, rather than bombarding your audience with tons of emails and messages every day, it is better to invest in making short videos but still ensures valuable contents you want to deliver.
Make sure you are updated and catch up with current trends in social media but maintain your core values to make customers impressed and remember your brand.
That's another effective way to boost marketing ROI.
2.11 Do A/B Split Tests
A must-mentioned option to boost marketing ROI is to utilize A/B Split Tests, which will calculate and compare the results of different elements in your marketing campaigns and indicate which is the most preferred and optimal choice to boost marketing ROI.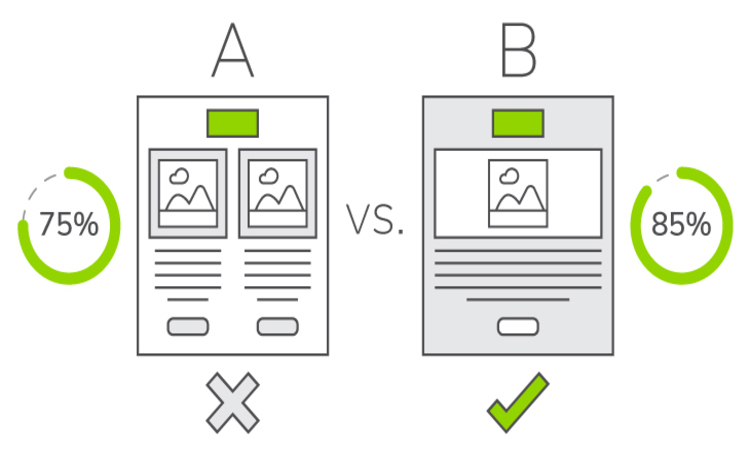 It is important to run an A/B test for a variation against current experience so that you can see the impact of that change in your marketing campaign and after that, make the decision to determine the most optimal option for your business.
Doing A/B Split Tests will tell you how to increase your conversion rate and boost marketing ROI to achieve your goals easier and faster.
2.12 Use Powerful Marketing Software
The use of powerful marketing software is undeniably a cornerstone of a marketing campaign and is considered a factor that sets you apart from your competitors, increases your competitive advantage and provides a sustainable approach to optimize your marketing effort and boost marketing ROI.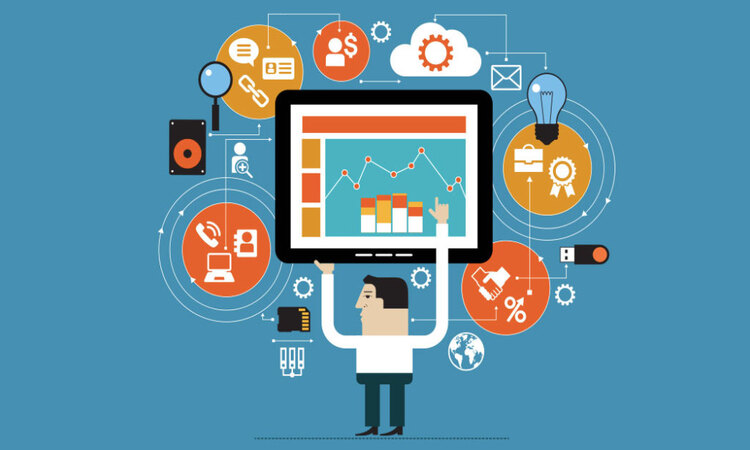 Some commonly used and recommended software that can boost marketing ROI are Hootsuite for social media management, WordPress – a must-know platform for every marketer,  Bluehost for quality hosting in WordPress and Tweet Jukebox for Twitter automation, and Dropbox for Cloud-based auto-backup storage and last but not least, Aweber used for email marketing and autoresponder. There is no need to apply all of these applications to your model, just test and figure out what are the pros and cons of each platform and use the one that can significantly boost marketing ROI.
These tools will become your greatest assistant in each marketing effort, save a lot of time and money that should have been used on other projects, optimize your daily operation as well as customers' experience, which can potentially make a great contribution to boost marketing ROI.
Final thoughts
It is notable to remember that you are incapable of boosting marketing ROI in just a short period of time. You have to gradually test and evaluate each approach to find out their pros and cons before actually applying it in the long term.
These 10+ ways to boost marketing ROI can help inform you of all possible solutions to boost marketing ROI.